This privacy window film also blocks more than 96% harmful UV rays to protect your skin, prevent heat attack and fading furniture, keeps the home cool in summer and warm in winter, creates a comfortable home environment, while saves some electricity costs.
At the same time, the window film also rejects glare to protect the eyes of children and family.
Tips that will be useful to you during the installation process:
There are two ways to peel off the backing film:
1. Unveil along the green label
2. Stick the tape on both sides of the window film and pull in opposite directions.
Note:
Please keep the 3 mm space between the window film and the edge of the window for easy scraping of bubbles and water.

This window film will produce magic and beautiful colors because of different light.

Use the hair dryer to soften the window film first when it is cold, which can help the window film stick to the window well.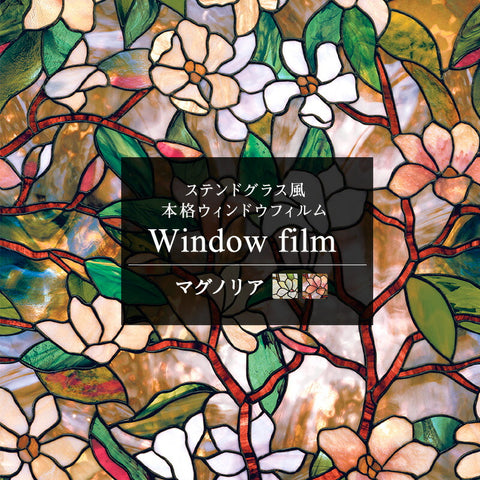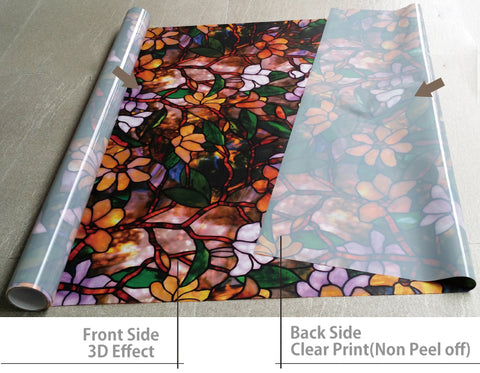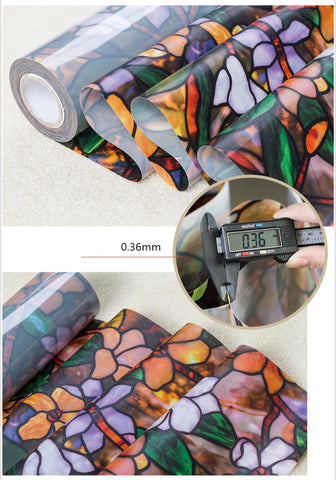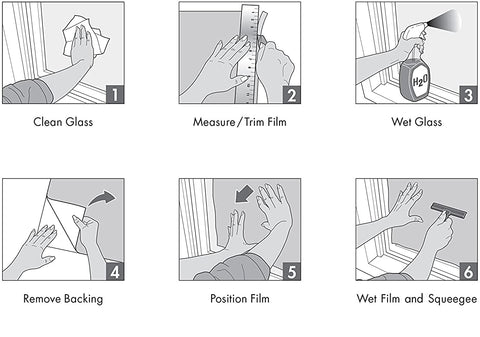 A. Rich Magnolia
C. Spring Magnolia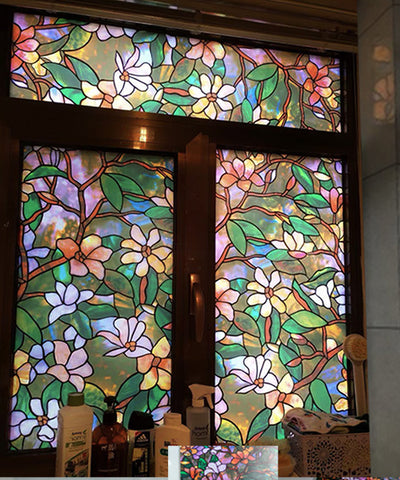 D. Oil Painting Magnolia
(The Oil Print Magnolia is vague effect,it is not printed wrongly.)
 
E. NEW-Double Side Print For Balcony
(It is two side printed,Suitable For Balcony)